Long Island Roof Cleaning
Roof cleaning for your Long Island home
As Long Islands premiere multi service cleaning company our roof cleaning services are second to none! Our roof washing service employs a safe noninvasive technique to clean your roof. Soft washing was developed as a safe alternative to remove moss, mildew, molds, fungus and lichen from roofs without compromising the roofs integrity.
The procedure consists of applying a detergent mixture with sodium hypochlorite components with a delivery system that has the pressure of a common garden hose. This ensures absolutely no shingle damage. These detergents immediately start reversing the affects of the bacteria growth and start killing off the root system. 90% of the service is performed from the ground level and on some homes it is not necessary for our technicians to walk on your roof. Call us today for your free no hassle, no obligation roof evaluation.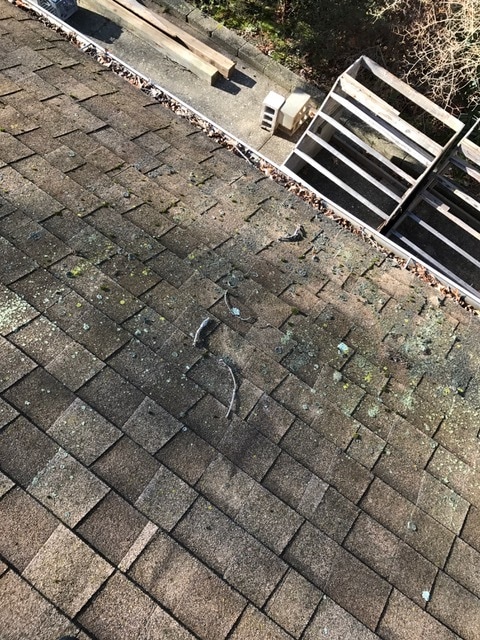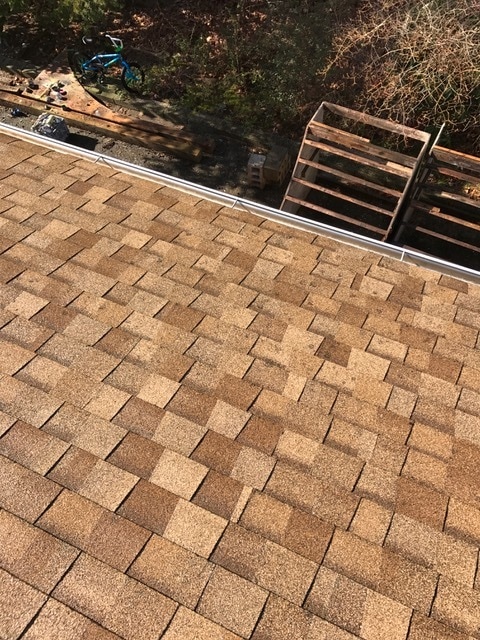 Your roof is arguably the most important element of your home. It protects the rest of your home from the elements and keeps you and your family out of the weather. But how often do you really take a look at your roof? Just like the rest of your house, your roof could use a little maintenance from time to time.
Algae will build up on your roof over time and cause it to blacken and stain. It's arguable as to whether this poses any threat to the integrity of the roof itself, but the fact of the matter is that it just doesn't look good.
Just like with anything else, there is a right way to clean your roof and a wrong way.
There are products that you can buy at big box stores that don't always work.
Let us the guess work out of it for you and assure you that what we do DOES WORK and that it will be done the RIGHT WAY.
Roof cleaning requires a soft wash technique that utilizes the proper cleaning solvents and detergents to eliminate the algae and other organic growth from your roof.
When done correctly, the results are very impressive. Often people don't realize how much of a difference a clean roof can make in the overall appearance and curb appeal of their home.
We achieve this by:
Performing a thorough inspection of the roof.
Using the correct property preservation techniques to ensure that your plants and landscaping are protected.
Selecting the right combination of soaps and chemicals to ensure that organic growth is eliminated.
Using proper rinsing.
Bagging downspouts to prevent run off.
Using top of the line equipment for your roof cleaning needs.
At Tarpon Power Wash, we just want to make your life easier by leaving you with a clean home and no headache. We do everything in our power to make sure that you don't ever need to look for another pressure washing or roof cleaning company in Long Island, NY ever again. We want your business and we're ready to earn it.
Just give us a call and let us make you a customer for life!
DID YOU KNOW?
Insurance companies may cancel your policy if your roof is dirty.
Frequently Asked Questions about Roof Cleaning
Contact us today for a free window cleaning quote