Cedar Roof Restoration and Cedar Siding Washing in Long Island, NY
A recent roof and siding restoration we performed in Sagaponack N.Y.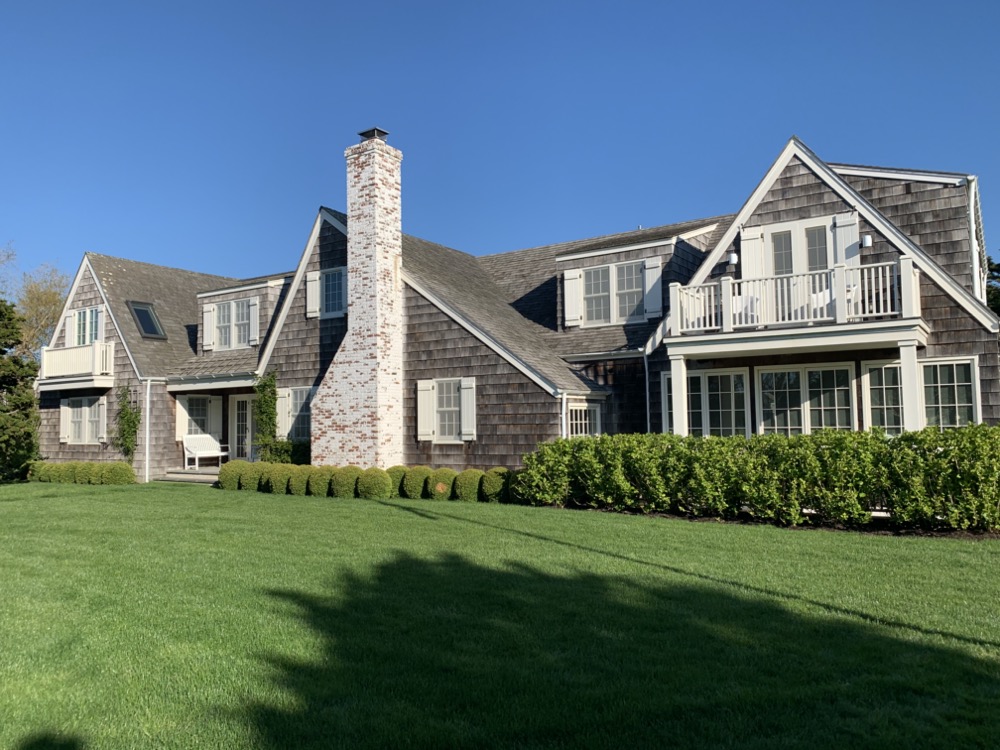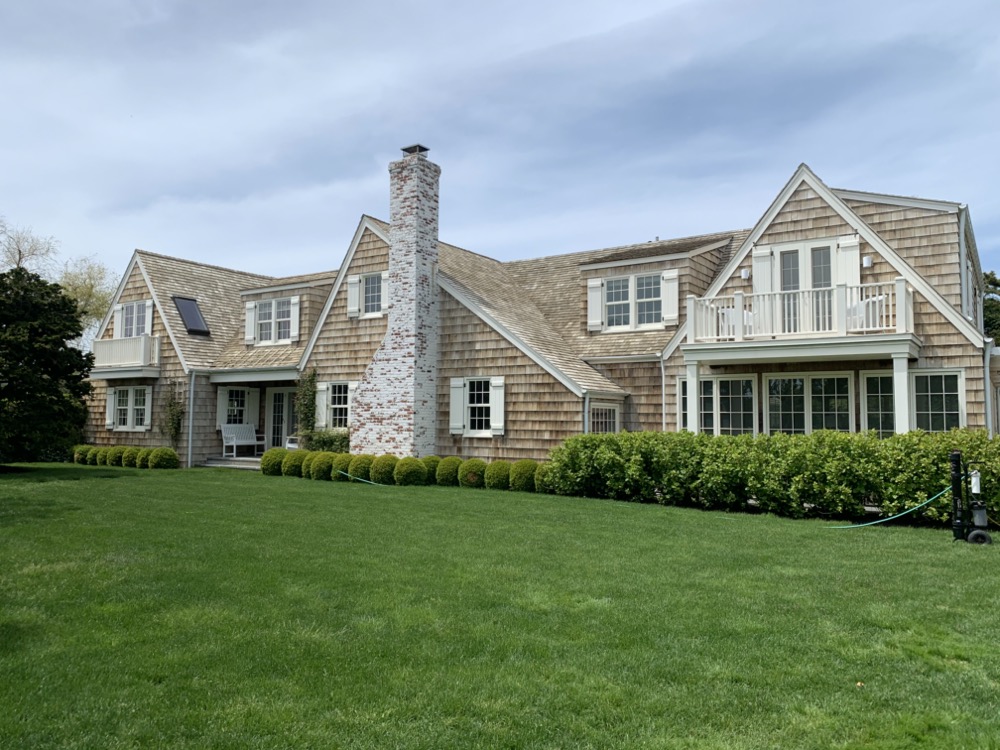 Why maintain your cedar roof and siding shakes?
Over time, cedar roofs and siding shakes will start to deteriorate, in most cases due to lack of maintenance / cleaning. On average a shake roof should be cleaned every 6 to 8 years and siding shakes every 4 to 6 years. If not maintained properly deterioration sets in.
Professional cleaning can help extend the lifespan of your roof and siding. Long Island Helpful Services method is a softwash process that does not allow the use of any pressure washers or any pressure greater than that of an ordinary garden hose in the cleaning process. All cleaning is done from the safety of the ground or a ladder, avoiding the need to physically walk on your roof, thus preserving its condition. The cleaning solution used has been specially formulated to remove damaging organic material without damaging the cedar roof or siding. This solution is biodegradable and will not harm you, your family, pets, wildlife, or landscaping. 
Give us a call or text today for your free estimate and let us show you why we are Long Island's top Google reviewed cedar restoration expert! 
Contact us today for a free cedar restoration quote